This is an invoicing system. It can manage calculations intelligently. It helps you to create your business or personal invoice for free! Dinvoice is the easiest way to invoice customers. It helps create, send and manage your invoices as printable as well as into PDF form. By using Dinvoice you can easily track customer payments.
Dwetech Mobile credit recharge system (MCRS) is one of our well-known application in the market. There is two MCRS, Manual system and Automated system. Manual system can be used in every country to provide online mobile credit recharge service. Right now Dwetech MCRS automated only supports Bangladeshi mobile operators. It will provide automated recharge for […]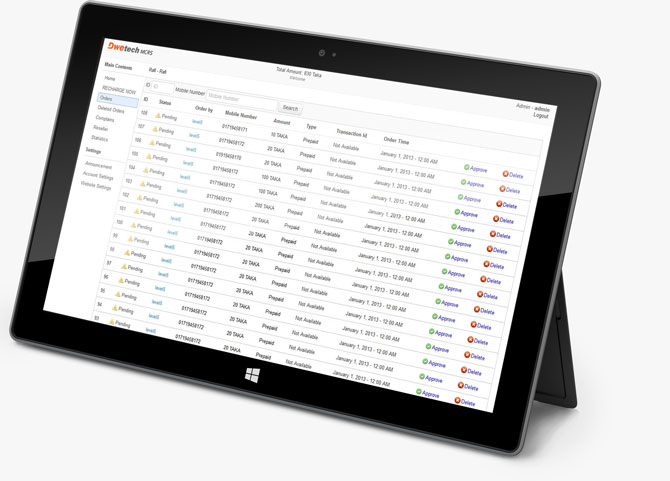 Sscript is a Content Management System (CMS). It will make easier to manage contents of website. We have build several websites withe Sscript and those are performing pretty well.